The Police Authorities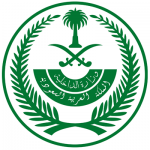 KAD team is endowed with the flexibility and capacity to deal with and cooperate with any government authority, agency or commission that has jurisdiction in the protection and enforcement of IP rights.
KAD has been able to establish a professional working relationship with the Police Authorities.  This includes providing the Police Authorities with information and leads pertaining to the illegal operation, manufacturing, production or any form of dealing of counterfeit products that are being practiced by unscrupulous traders most of whom are foreigners.    The location of the manufacturing plants or factories of the illegal traders, their business cohorts and supply chain networks that were identified by KAD's ground investigators, were being reported and described with precision, to the Police Authorities to conduct their police operation.
The images below are just some of the pieces of evidence showing the coordination of operation of the Police and the Civil Defense Authorities, in the raid of a warehouse found to be storing large quantities of counterfeit products.
KAD always accomplishes its enforcement assignment to its clients' full satisfaction, thus serving their utmost best interests, regardless of which Government authorities have jurisdiction over the case.